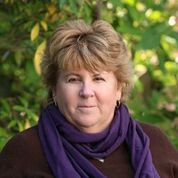 Susan Coffin
Susan and her husband Toby moved year-round to Nantucket from Manchester by the Sea, Massachusetts in 2018. As long-time residents of Boston's North Shore, they were active members of St. John's Episcopal Church in Beverly Farms where Susan served as both a Vestry Member and Warden.
Susan was born and raised in Lawrence, New York on the south shore of Long Island. She attended Emerson College in Boston where she met Toby and married in 1982. They have two grown children who reside in the Boston area. Susan has worked as a Development Professional for over 30 years, managing multiple capital campaigns and fundraising initiatives. Toby has recently retired from his career in the finance world.
They are delighted to join the St. Paul's community and look forward to getting to know more about the Island outreach programs. They enjoy reading and spending time with family and friends.